This month celebrates our 50th blog post and in honor of this anniversary we will be revisiting our top three most-popular blogs. To see which blogs made the cut, please follow the links below.
To date, our most popular blog, reaching almost 7,000 people on Facebook with over 30 post shares, was our March 2019 post: Music to Our Ears Mouths: A Jaw Harp Found in Fredericksburg. This blog focused on an artifact that was recovered from the Riverfront Park project focusing on the utility of x-radiography as a tool for identifying highly corroded artifacts. The jaw harp was found within the interior of the brick duplex once located at the corner of Hanover and Sophia streets.
Coming in second was our January 2019 post: Coming Unglued: The Importance of Reversibility in Artifact Conservation. This blog highlighted a poorly mended, mid-nineteenth century whiteware basin with a flow blue Scinde pattern. The object was brought to the Dovetail lab by a Stafford County resident. The vessel was repaired by a family member using an unknown adhesive which was then painted black. At the request of the owner, the archaeology lab at Dovetail not only removed the non-archival adhesive used to mend the basin but also repaired the object using archivally-stable materials.
Lastly, our third most popular entry was our February 2019 blog: When Building Fragments Come Together: Foundations at the Fredericksburg Riverfront Park. This blog was the first of several that focused on the results of our January/February 2019 data recovery at the Riverfront Park. We thought we would set the scene for upcoming installments by discussing the buildings that once dotted the landscape and noting the importance of architectural studies on historic sites.
It's easy to see that local history wins when it comes to popularity as top three blogs are quite similar! If you have a favorite blog that did not make the top three, send us your feedback!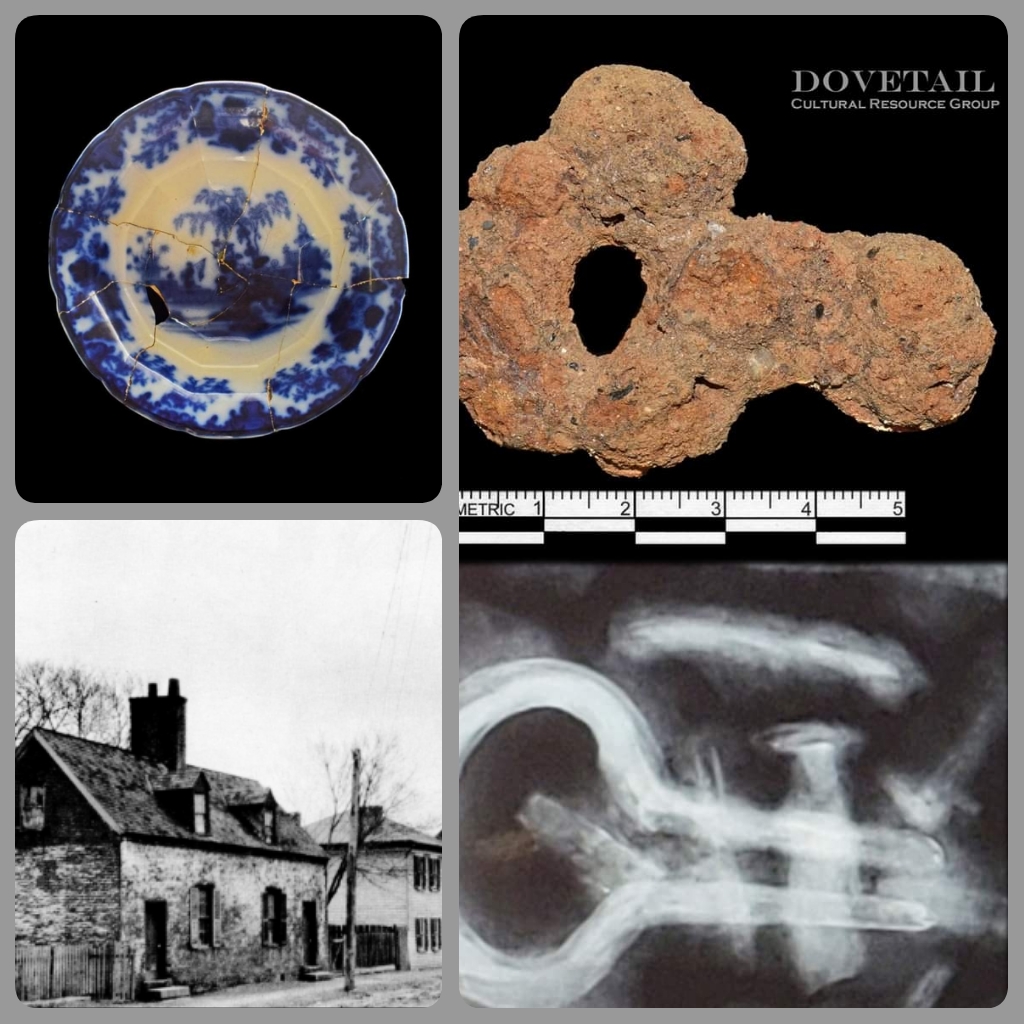 Any distributions of blog content, including text or images, should reference this blog in full citation. Data contained herein is the property of Dovetail Cultural Resource Group and its affiliates.