Transportation projects bring a unique set of challenges, as they are often long, linear corridors that traverse numerous parcels, and sometimes even jurisdictions. Dovetail has extensive experience performing all levels of cultural resource tasks on transportation corridors. In fact, the company founders met while they were employed by the Virginia Department of Transportation as Preservation Program Coordinators, so they understand transportation project needs from the inside. Since opening our doors, we have worked with local, state, and federal transportation agencies to successfully complete hundreds of challenging infrastructure improvements throughout the eastern United States, ranging from commuter parking lots to 200-mile rail corridors. Our knowledge of the cultural heritage of this region, combined with our strong relationships with SHPOs in many states, allows us to partner with our clients to achieve project success.
It is important to have a cultural resource consultant who understands: 1) your transportation project needs; 2) the complex project development process per locality and state; and 3) the cultural resource documentation and regularly clearance process. Dovetail will bring all of these to your transportation undertaking.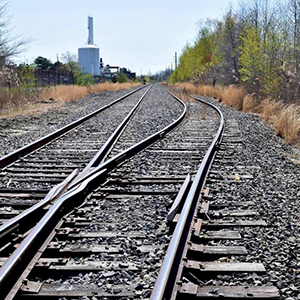 A sample of our transportation projects include:
Roadways

Road Widenings

Interchange Improvements

Bridge and Culvert Replacements

New Roads on New Alignments

Drainage Improvements

Bridge Rehabilitation

Bus Rapid Transit Lane Development

Storm Water Management Facilities

Moving Ahead for Progress in the 21st Century Act (MAP-21) Improvements (former TEA-21 & SAFETEA-LU Program)

Rails

 

Light Rail including Streetcars, Trolleys, and Trains

Heavy Rail such as Standard Track, Metro Rail, Subway, and Rapid Transit

High Speed Rail

New Stations

Freight Rail Improvements

Rail Yard Improvements

Air and Space

Airport Expansions

Runway Modifications

Airport Building Conversions

Utility Infrastructure on Air-Based Facilities

NASA Building Inventories
Contact us for more information on our Transportation experience!