March 2021
I cannot believe how much change a year and a half can bring. Since writing my last President's Message, we've gotten a new administration, a pandemic has brought our country to a halt, and business protocols as we knew them are gone. Like many small businesses, the spread of the Coronavirus last spring brought extreme uncertainty to Dovetail: How do we transition to a virtual office? Would our clients halt projects? How do we support our staff during this time? And, how would COVID restrictions affect our work? But like everyone, we've adapted to our new world. Meetings are virtual, staff is mostly working from home, and project travel has been completely modified to make safety our number one priority.
During this tumultuous time, we want to express an extraordinary amount of gratitude to our staff and our clients for working through complex issues. All of our activities have required patience, creativity, hard work, diligence…and have we mentioned patience? We have kept our doors open and our gears turning due to the incredible efforts of many people. We hope that our industry returns to normal in the coming months, but until then, we will continue to do what is best for our staff and our clients to keep folks working, get projects done, and be as safe as we can.
If you want to chat more about our current protocols or to hear about our projects, feel free to give me a call at 540-899-9170 or email me at kbarile@dovetailcrg.com.
Hope to see everyone soon….in person!
Kerri S. Barile
President
---
August 2019
When Dovetail opened its doors in June 2005, our goals were to conduct exemplary historic preservation services, treat our staff well, and provide our clients with incredible service through excellent communication and project diligence. We also recognized that one of the most important things we could offer our clients was access to disadvantaged business enterprise (DBE) credits as a woman-owned company. Over the years, we have become DBE certified in nine states through various transportation agencies (from north to south): New York, New Jersey, Pennsylvania, Delaware, Maryland, Washington, DC, Virginia, West Virginia, and North Carolina. We are also certified with numerous independent agencies including the Port Authority of New York and New Jersey, the Washington Metropolitan Area Transit Authority, Amtrak, and more (see our Certifications tab for a full roster).
We are beyond thrilled to announce that Dovetail was recently approved as a Federally certified Woman-Owned Small Business (WOSB) through the Small Business Administration. This new certification will provide additional benefits to our clients who perform work at the federal level. Whether it is seeking archaeological services, creating historic preservation plans, or working with a State Historic Preservation Office or the Advisory Council on Historic Preservation, let Dovetail help meet your preservation needs.
We will continue to seek opportunities to create new ways to help our clients as we grow. Please give us a call at 540-899-9170 or email me (kbarile@dovetailcrg.com) if you want to hear more about our certifications or our services. We'd love to be part of your project!
Until next time,
Kerri S. Barile
President
---
June 2018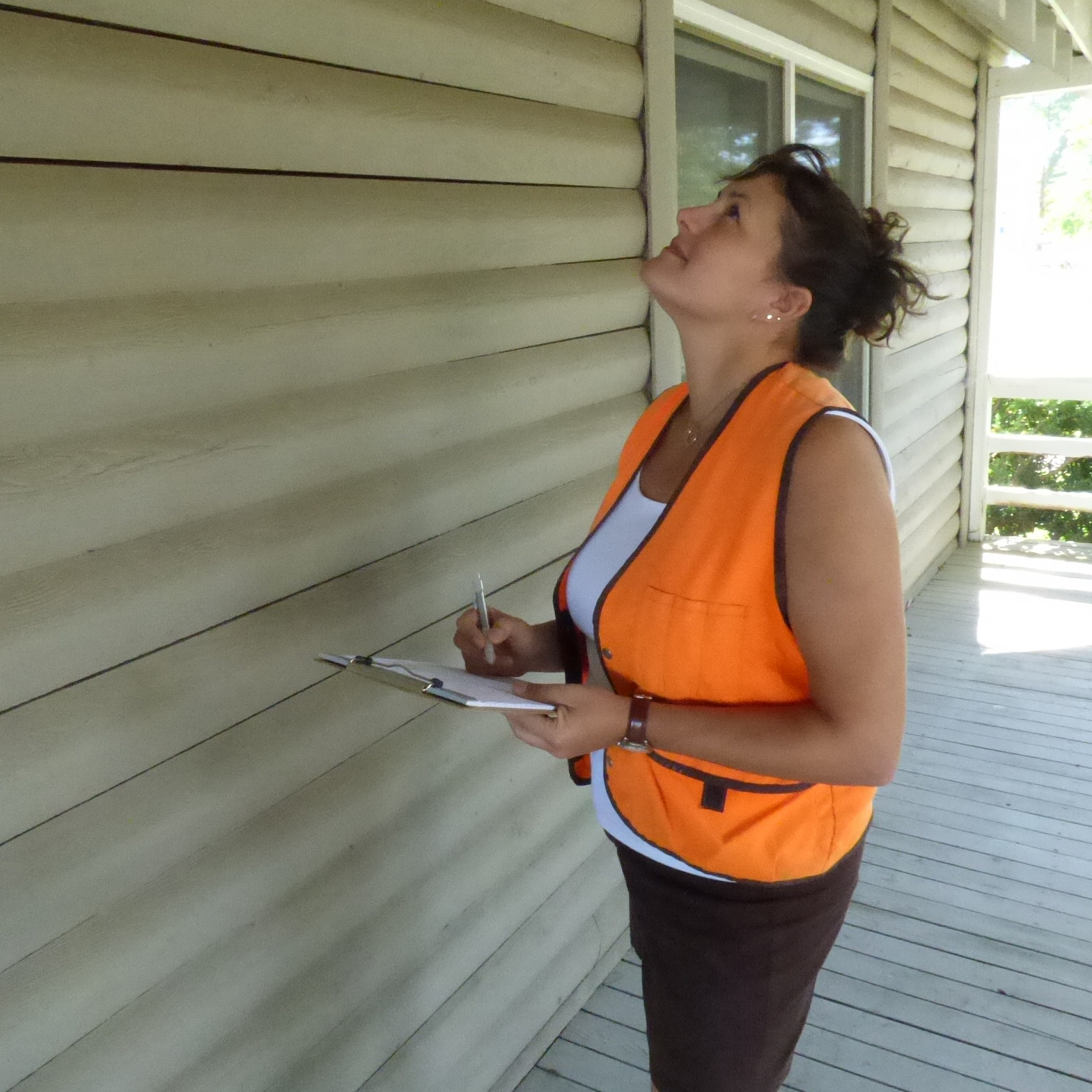 If you can believe it (and sometimes I can't!), Dovetail became a teenager in June 2018—we turned 13! Over the years, we have been extraordinarily fortunate to have worked with some amazing people. Our staff makes us proud every day, and our clients bring us to exciting places and offer new challenges. The agencies we work with enrich our knowledge of significant resources.
One of our most exciting achievements over the past year? We have moved both our Fredericksburg headquarters and our Wilmington office to larger, beautiful spaces to help our staff thrive and serve our clientele.
After being in our Fredericksburg office for more than a decade, we recently moved into a capacious, stunning modern workspace. The new office at 11905 Bowman Drive (Suite 502) has a large conference room, full lab, numerous staff offices, and a really unique atrium with a library and communal work space (although some would have preferred a basketball hoop!).
Our Wilmington office, now at 721 Philadelphia Pike, doubled our size to accommodate our growing northern market. The new office has a conference room, work spaces galore, and an incredible reference library. We invite you to stop by our offices to say hello and see our new digs!
Call (540-899-9170) or email (kbarile@dovetailcrg.com) if you need any information.
Best,
Kerri S. Barile
President
---
October 2017
Over the past 12 years, Dovetail has grown from a two-person shop to a thriving business with almost 50 staff members and multiple offices….and we continue to expand! Not only am I exceedingly proud of our staff and our growth, but I am thrilled that we have kept our founding principles throughout our journey:
Excellent customer service (something I learned from a decade in the food industry!)
Production of exemplary scholarship
Treatment of staff as respected colleagues
Understanding that preservation and progress are not mutually exclusive
Our market has expanded to cover 10 states, from New York to North Carolina, and our suite of services continues to grow to meet our client's needs. We have become active members of the American Cultural Resources Association (ACRA) to support our industry across the nation, and we have built great relationships with some spectacular firms and agencies. These activities have made our company stronger. Most importantly, we have embraced the importance of giving back to our community, and we encourage volunteerism through pro bono projects, our staff community outreach program, and charitable donations. It is our honor to be an active participant in both preservation and social non-profit programs throughout our service regions.
Please feel free to give me a call (540-899-9170) or send me an email (kbarile@dovetailcrg.com) if you would like to hear more about our services, our programs, or our staff. I'm always happy to chat "Dovetail"!
Warm regards,
Kerri S. Barile
President
---
December 2015
The end of the year is always a time for reflection. That's why many of us make those ubiquitous New Year resolutions—to celebrate successes and recognize disappointments, note all we have accomplished and set goals for the year to come. Over the past few months, Mike and I have been musing on Dovetail's 2015 and what 2016 may bring. Our biggest success story? Our staff! We could not be more thankful for our immensely talented team and their achievements over the past year. We saw several key staff members take on notable tasks and brought on exceptional new Dovetailers from across the country, allowing us to expand our service sectors into several new regions.
We are also extraordinarily lucky to have the opportunity to work in such a supportive industry with incredible clients. This year, we had the honor of receiving a 2015 American Council of Engineering Companies award for our participation in the McIntire Road project in Charlottesville, Virginia and were Sponsors of the Year for the Women in Transportation organization. Oh, and we celebrated our 10th year in business. All in all? A pretty incredible year if we do say so ourselves! But 2016 is framing out to be an event better one. In 2016, we resolve:
To continue excellent customer service through constant communication, great research, and creative solutions to cultural resource compliance
To always remember that our employees are our colleagues and help them to become the next generation of leaders in our field
To encourage staff and clients to share project results through presentations and publications to assure that the public benefits from our exciting findings
To continue to work in our community through volunteerism, pro bono projects, and charitable donations to give back to the areas that have given so much to us
Thanks to everyone who has made 2015 another incredible year! We're really looking forward to seeing what 2016 will bring. And if you ever want to learn more about Dovetail, please feel free to reach out to us (kbarile@dovetailcrg.com). We would love to hear from you….
Thanks for reading!
Kerri
---
February 2014
I cannot believe it has been almost nine years since Dovetail opened our doors! What started out as a venture between two—my business partner, Mike Carmody, and me—has grown to an operation comprising over 30 staff in two offices. And I could not possibly be more proud about who we have become and the work we have accomplished. Through the diligent research and hard work of our team, we have had the opportunity to work on hundreds of interesting projects throughout the entire mid-Atlantic area. Ranging from cell tower compliance projects and small development initiatives to multi-state transportation corridor surveys and in-depth resource studies, we have helped our clients achieve cultural resource compliance on projects small to large, all the while having a great time at work and making some terrific friends along the way!
We are so very thankful for what the past decade has brought, and we look forward to what comes next. Please feel free to give me a call (540-899-9170) or send me an email (kbarile@dovetailcrg.com) if you would like to hear more about our services, how we can help your projects, and having you join our network of friends and colleagues.
Thanks for visiting!
Kerri