By Casey Squyres, Architectural Historian
Dovetailers love their history! Although our blogs usually focus on a neat find from one of our company projects, this post focuses on a passion project of one of our architectural historians, Casey. Kudos to Casey for her efforts to help research and document this incredible resource! -Dovetail
In the fall of 2021, I wrote a letter to the owner of a Jeffersonian-style house in Orange, Virginia called "Berry Hill." Through my own personal research on the Stanard and Chapman families of Orange, particularly of Jacquelin Beverly Stanard (who was one of 10 Virginia Military Institute Cadets who was killed at the Battle of New Market, Virginia on May 15, 1864), I had already come to know this mysterious, vacant brick house on a hill, overlooking the town of Orange. Berry Hill was built in the early nineteenth century under the ownership of Reynolds Chapman (1778–1844), Clerk of the Court of Orange County. Fast forward to the next generation and Stanard's oldest sister, Mary Ellen, would become the wife of Chapman's nephew, William Henry Chapman. For a brief period of only a few years, the larger part of the Stanard family would reside at, and for even a briefer period own, Berry Hill. It's this Stanard connection that finally brought me face-to-face with Berry Hill that fall and ignited in me a most intensive passion to see to the documentation and restoration of this magnetic old place, which was, unfortunately, by this time experiencing a significant amount of structural failure in its historic wing. This was all laid out in that letter to the owner I wrote in the fall of 2021, who agreed to allow me to do just that. Unfortunately, the owner would pass away just months later, but the work to restore this old house now had her permission to press on.
Berry Hill would be constructed for Chapman on his tract of over 600 acres, which he had acquired in piecemeal through the purchase of three parcels from three separate owners between 1803-1806 (VirginiaDepartment of Historic Resources, n.d.). Although Berry Hill has been listed in the Virginia Landmarks Register and the National Register of Historic Places, it became clear early on in this project that any form of extensive documentation on the history of the property or on the architectural history of the house had never been undertaken. Certain aspects of the house's origins were well-known, such as its alleged association with master mason, William B. Phillips, who had been hired by Reynolds Chapman in late 1826, along with master builder, Malcom F. Crawford. Phillips had previously been employed by Thomas Jefferson in the construction of the University of Virginia (UVA) in nearby Charlottesville, which he completed in 1826.
It was always assumed and largely agreed upon that Berry Hill's overall construction date was 1827, including its two-story west wing, and then a circa-1907 kitchen wing was attached to the west wing's southern elevation. After conducting some preliminary site visits with Director of Preservation Services Sam Biggers and Project Manager Mike Ondrick of Dominion Traditional Building Group, we began to suspect that the west wing may in fact have been the original house, predating the 1827 main block. Unfortunately, the structural failures in the wing would prove to be too extreme to warrant any avenue of preservation or even stabilization. Therefore, it was determined that the wing would be documented and demolished and the materials, salvaged.
Upon conclusion of Dominion Traditional's wing documentation report there were two major take-aways discerned. First, the wing very likely predated the 1827 main block and was likely Chapman's original house, with a circa-1806 construction date. This was derived from architectural analysis and tax records showing that Chapman indeed had improvements on this parcel by 1806–1807. Even more exciting was the recovery of a fragment of molding that was signed, possibly by the original builder, and dated July 17, 1806. Second, the structural integrity of the wing had been compromised since its construction, and this was due to the siting of the west elevation of the house on a sloping grade and shortcuts taken during the original brick laying process.
Upon my first site visit, I noted that the west wall of the wing had already began to pull away from the roofline, allowing increased exposure to the elements. All walls of the wing contained major fractures (some of which are visible in Photo 3) which were leading to severe movement and collapse. It was determined that selective demolition of the wing and kitchen addition would be necessary before any further structural failure occurred that may then impact the remaining 1827 main block. Once documentation and salvage were completed in the Summer of 2022, Dominion Traditional's team, led by Founder and Senior Project Manager Tim Winther, and with the assistance of Project Manager Hunter Shakelford, Operations Manager Lawrence King, and Masons Glenn Courson, Clay Ondrick, and Marvin Campbell, returned to complete the demolition and brick salvage of the circa 1806 west wing and circa 1907 kitchen addition in January 2023.
As architectural historians, we understand that not every house can be saved, but at the very least we can advocate for and document these old places so that their stories and aspects of their physical being are preserved for future generations. I developed a deep emotional bond with Berry Hill unlike any other historic place I've worked with in my career; I feel anyone who has ever worked with old places before can understand that inexplicable connection one forms to a particular place. Together with the owners, the community, and the team at Dominion Traditional Building Group, I was able to realize my dream of restoring Berry Hill, albeit the end result was certainly not anyone's preference. However, the future of Berry Hill appears bright. The project is ongoing, so stay tuned!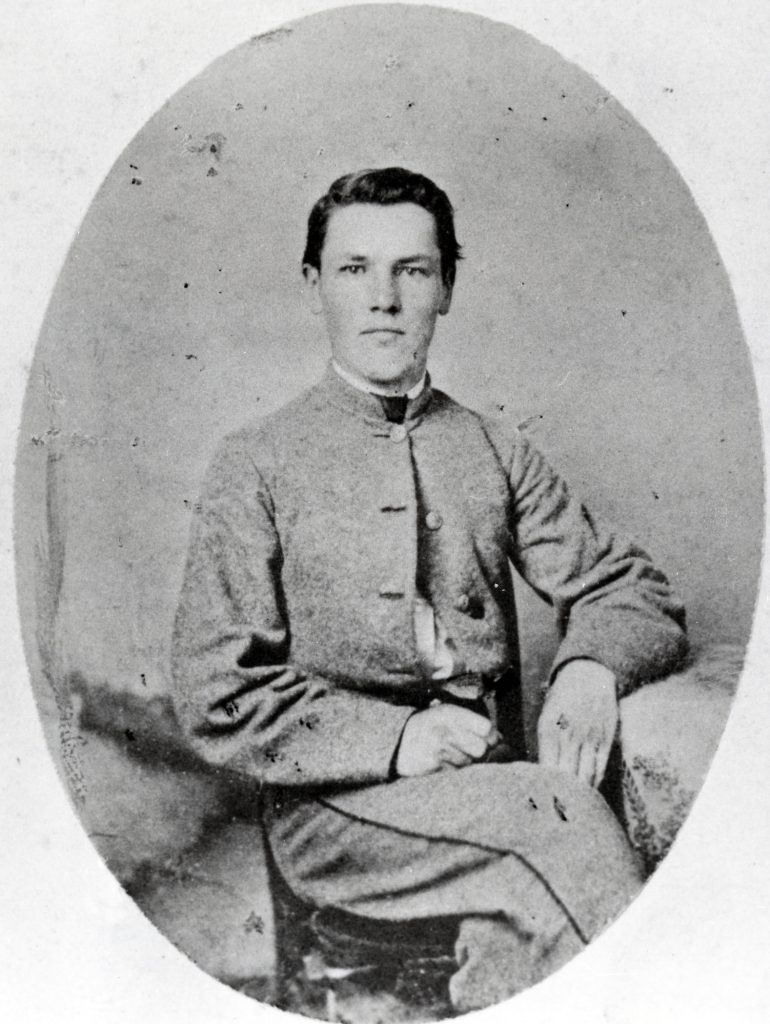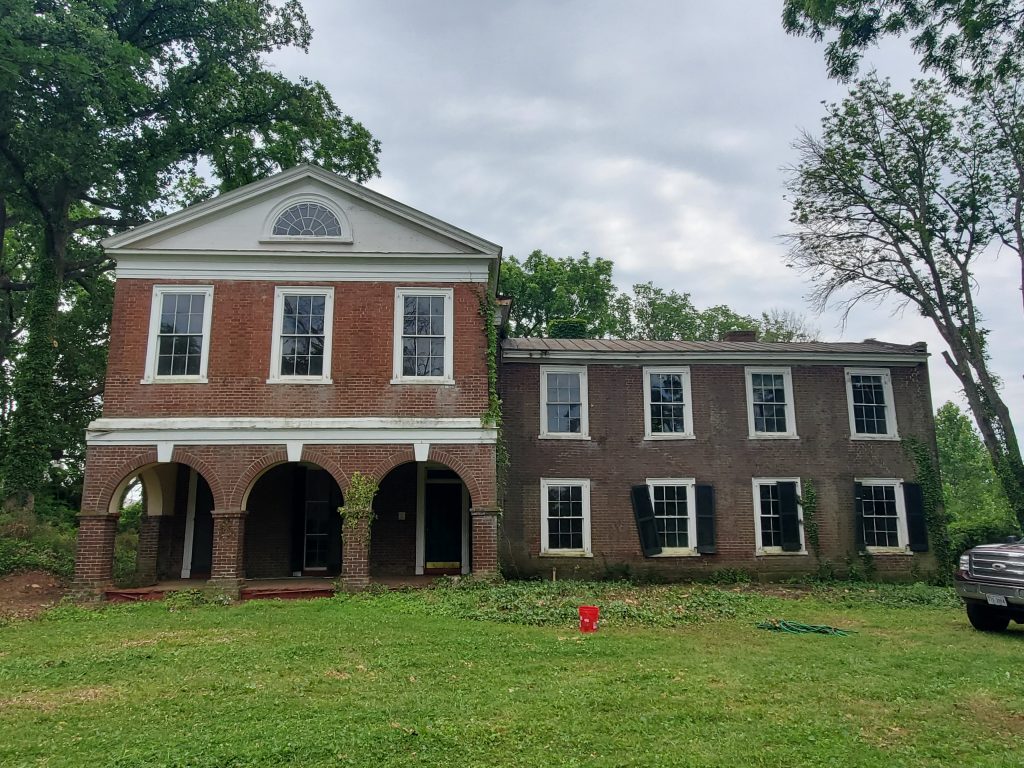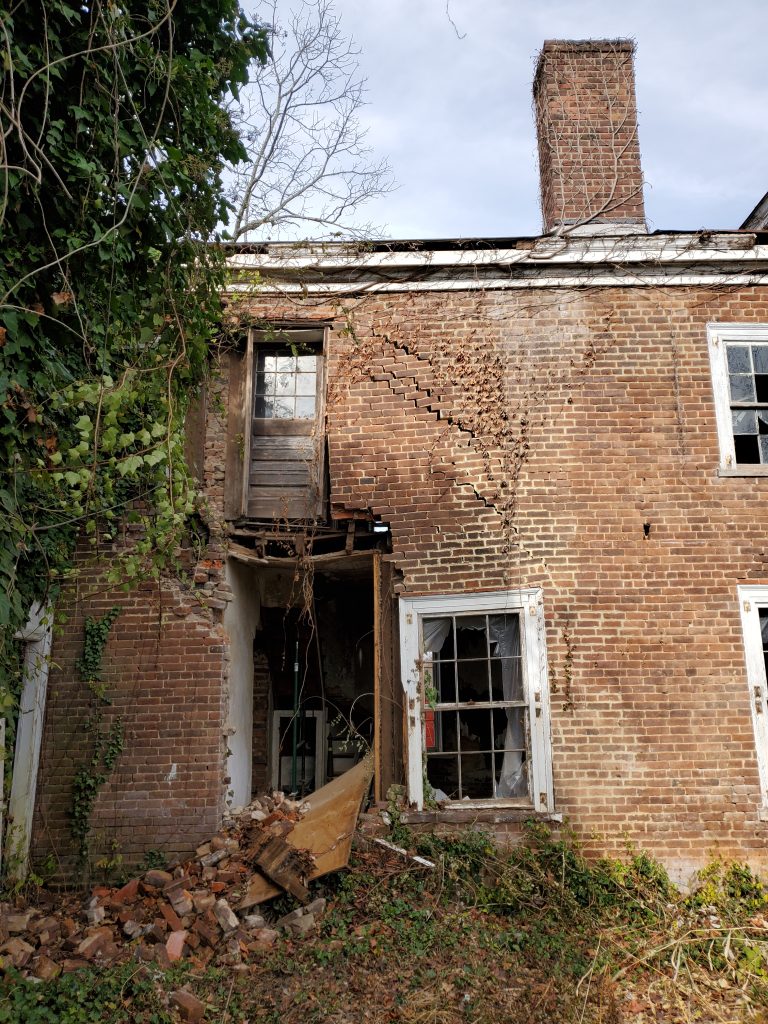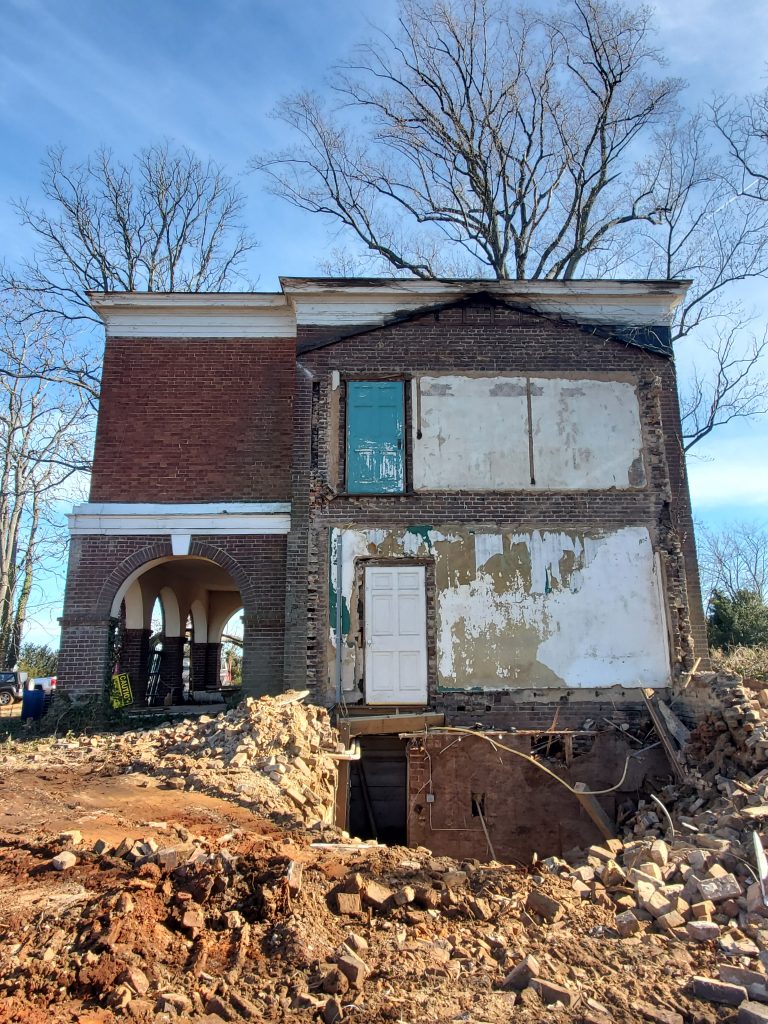 References
Dominion Traditional Building Group
2022 Berry Hill, Orange, Virginia, Wing Documentation Report. September 2022. Copy on file with Dominion Traditional Building Group, Marshall, Virginia.
Virginia Department ofHistoric Resources
n.d. Berry Hill 1978-1979 V.D. Scarlett Research Notes. Virginia Cultural Resource Information System, Archives, https://vcris.dhr.virginia.gov/VCRIS/, accessedMarch2023.
Virginia Military Institute
1863 J. Beverly Stanard, VMI Cadet Mortally Wounded at the Battle of New Market, as He Looked in 1863, Lexington, Virginia. Virginia Military Institute Archives, www.vmi.edu/archives, accessed February 2023.