Featured Fragment–The Marshall-Bell Kiln Site
It started with a frantic phone call from an employee with the City of Fredericksburg: a construction crew downtown had uncovered a mass of stoneware fragments. The Marshall-Bell site, named after the known potters of this 1830s kiln, not only produced an abundance of artifacts and information on early-nineteenth century urban kilns, but its emergency excavation rallied a group effort of immeasurable proportions. This pro-bono salvage effort conducted by Dovetail Cultural Resource Group and their non-profit partner, the Historic Fredericksburg Foundation Inc. (HFFI), brought together city residents, cultural resource management firms, City employees, state historic preservation office representatives, developers, and non-profits like George Washington's Ferry Farm, George Washington's Mount Vernon, and the Fredericksburg Area Museum and Cultural Center, to complete the field work and laboratory analysis. Work on the site resulted in the discovery of wasters from the kiln production as well as the foundations of several nearby dwellings. The nearly 20,000 recovered artifacts were washed and sorted by volunteers who came into the Dovetail lab in a steady stream. The work continues to this day with the help of volunteers to complete the final artifact preparation for curation/ labeling prior to the majority of the collection being curated with the City of Fredericksburg.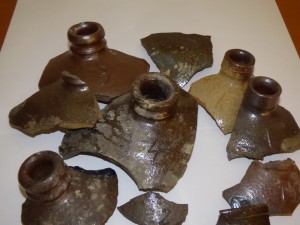 The Marshall-Bell salvage project is a great example of how a community, non-profits, businesses, and professional and avocational archaeologists can work together on a site to produce a final product that can benefit not only the archaeological community but the region as well. Without the help and cooperation of the various private, local, regional, and state stakeholders this project would not be possible, and Dovetail is eternally grateful for everyone's help and continued interest in the site. In March 2015 Dovetail will be honored with HFFI's Executive Director's Special Recognition Award for their generous support of archaeological research at the Marshall-Bell Kiln site. While Dovetail is greatly appreciative with this recognition, the work was truly a cumulative effort and could not have been completed without the help of all those involved. We hope in the months to come that we can put our plan into action and get the Marshall-Bell type collections in the hands of those interested. Maybe one day future researchers will be able to identify complete forms of the pottery made at the Marshall-Bell kiln site.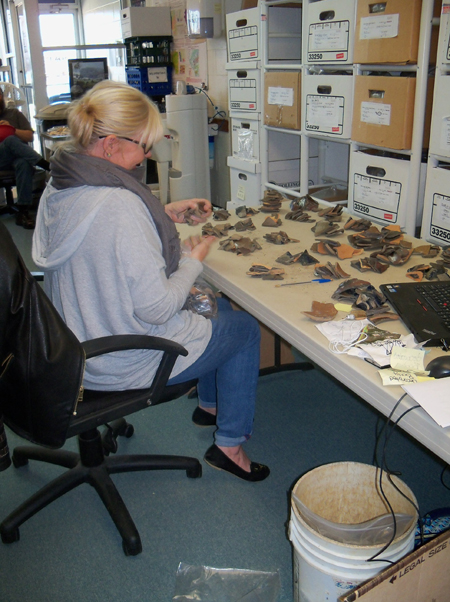 Any distributions of blog content, including text or images, should reference this blog in full citation. Data contained herein is the property of Dovetail Cultural Resource Group and its affiliates.